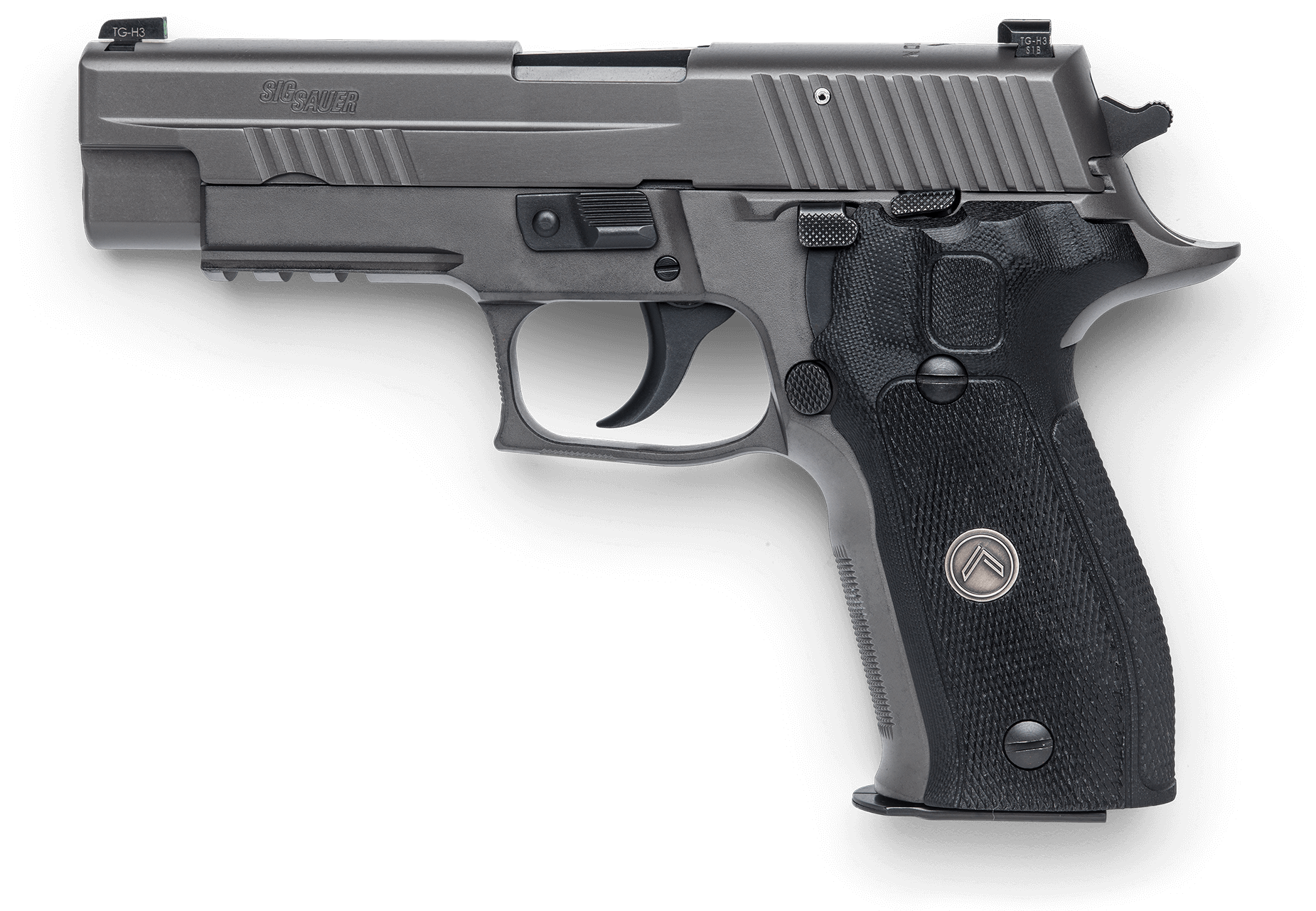 Step 7: Upgrade your P226 Thumb Controls
The decocking lever and slide catch levers on the Legion are different than any appearing on a P226 before. The Legion marketing calls them "Low Profile."
They look, and function, great on the gun… but they're actually not unique to the Legion. Believe it or not, those are the standard decocking and slide catch levers from a SIG Sauer P224. You can call SIG's customer service and order those parts right over the phone.
The P224 Decocking Lever (part# 1200597-R) is $10.
The P224 Slide Catch Lever (part# 1201455-R) is $26.
And depending on your P226's vintage, you may also want to order the P226 Checkered Magazine Catch (part# MAGCATCH2) which matches the texture on the P224 levers, rather than the old-school horizontal lines. It's only $13 from SIG.
And as long as you're in it this far, you may also want to consider updating the takedown lever. The original takedown lever on a classic West German P226 is flat with serrations, like this:
The updated takedown levers are "taller" and have a bump near the bottom to help your thumb find purchase, like this:
The P-Series Takedown Lever (part# 34229065-R) is $27, and the same part is used on all of the classic P-series SIG pistols (P220, P229, etc.).